MEGA Silver, Gold and Coin Online Auction
Clark Auction Company, LLC presents a MEGA Silver,
Gold and Coin Auction for all of the investors, collectors and stackers!

This auction consists of items
from 4 different consignors. It is a huge
collection of assorted of Precious Metals,
Fractional Gold, Silver Rounds and Bars,
Coins from the 1800s, Tons of Wheat Pennies,
Copper Bullion and So Much More!!!
Gold and Silver are on the rise
and are hitting record highs,
so get in while you can!!!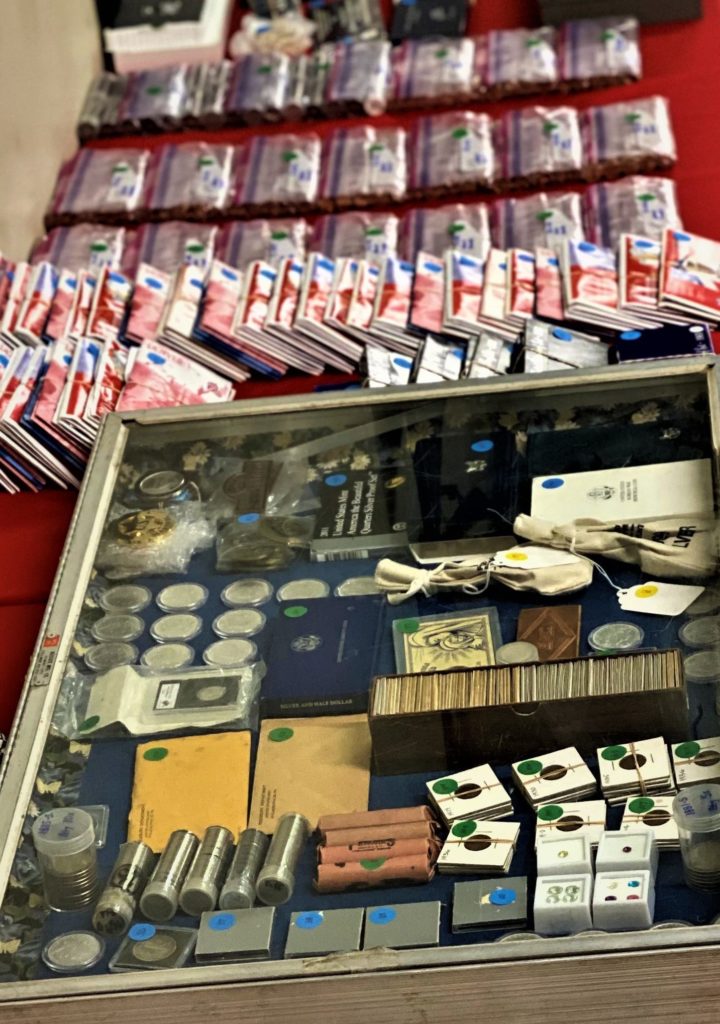 **Preview Date & Time:
 Tuesday & Wednesday, September 22nd & 23rd
from 9am-4pm

Bidding starts ending at 6pm on Thursday, September 24th.
CLICK THE LINK BELOW TO VIEW ALL ITEMS AND START BIDDING NOW: 

**Payment Terms:
ALL Invoices will be charged against the credit/debit on file
unless you have made other arrangements by calling 254-848-2333
***NOTICE: READ THIS IF YOUR ARE CLAIMING ANY SALES TAX EXEMPTION***
!!! When Registering, there is a Notes to Auctioneer field,
NOTE your intent to claim tax exempt with your State Tax ID Number !!!
(Regardless if you have bought from us before! We will not refund taxes for those NOT noted)
PICKUP LOCATION : 8896 N Hwy 6, Crawford, TX 76638
ITEM REMOVAL: Friday , Monday, & Tuesday, September 25th, 28th & 29th 
between the hours of 9:00am and 4:30pm unless other arrangements have been made.
Shipping is Available. Buyer is responsible for the cost of shipping plus a $5 handling fee.
WHEN THE AUCTION CLOCK ENDS, THE HIGHEST BIDDER WINS!!!
GOOD LUCK & HAPPY BIDDING