Farm Liquidation of Don L Wilkinson
Farm Liquidation of the Estate of
Don L. Wilkinson
Saturday, September 28th at 10am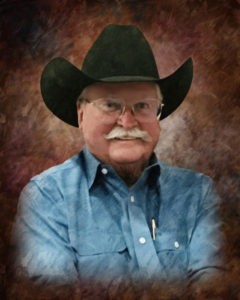 Sale will be held at:
651 CR 457
Coleman, Texas 76834
Saturday, September 28th, 2019 at 10am
Preview is Friday, September 27th from 9am to 5pm
Load Out is as follows:
Sunday, September 29th from 1pm to 5pm
Monday, September 30th from 9am to 5pm
Tuesday, October 1st from 9am to 5pm
(There will be NO ACCESS to the property after these dates! Pick up dates are FIRM!!)
2pc John Deere 9300 Tractors, 2pc John Deere 4020 Tractors, John Deere 4440 Tractors, John Deere 4840 Tractor, John Deere 6300 Tractor, John Deere 2350 Tractor, Entire Shop Contents, John Deere 566 Baler & Hay Equipment, 2pc 1995 Freightliner Grain Trucks, Cattle Equipment, 41' John Deere 680 Chisel Plow, 39' John Deere 610 Chisel Plow, 32' Summers Disc Plow, 33' Landoll Disc Plow, Augers, 7', 8', 10', & 15' Shredders, Round Bale Trailers, Flatbed Trailers, 30+ Guns, Stainless Steel Kitchen Equipment, BBQ Trailer, John Deere Track Skid Steer w/Attachments, Fuel Tanks, Mounted Fuel Tank Trailers, 8300 Grain Drill, 650 Bushel Grain Buggy, John Deere Zero Turn, John Deere Gator, Travel Trailer, Dump Truck, Gallon 850 Road Grader, Storage Containers, John Deere  PTO Mixer/Grinder, Shaffer Post Driver, Feed Trucks, Portable Welders, Flatbed, U80 Skip Loader, & MUCH MORE!!
Online bidding Available via ProxiBid!
Click the link below to view the Catalog and Register to bid:
(catalog updated daily)